SCCM - Administrative category for office
The office suite Realm administrative category marks an SCCM office suite application as belonging to a Realm.
The administrative category can be similar to the below entry.
sccmtspsi-officesuites-XXX [Where XXX is the Realm name]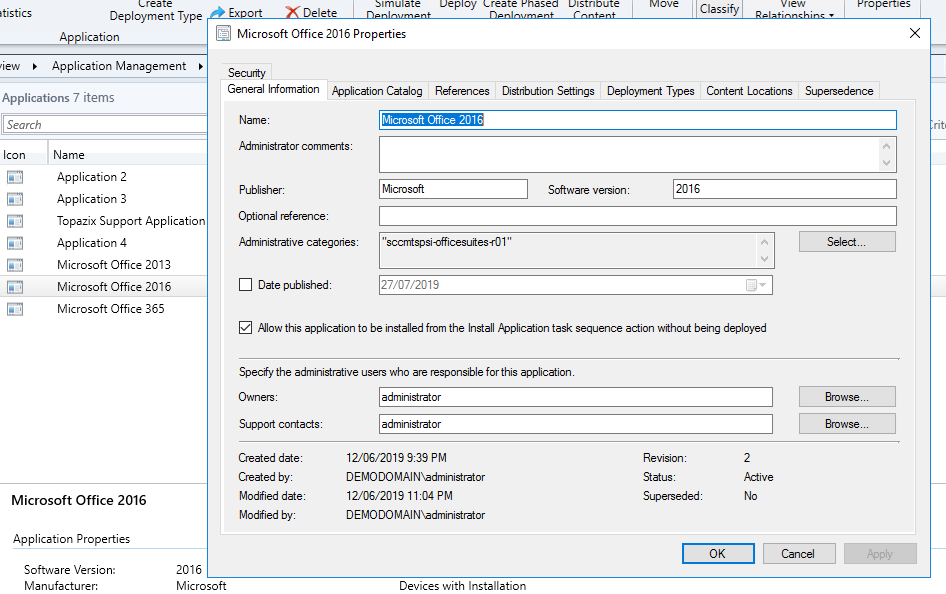 An office suite can be a part of one or more Realm categories [belonging to one or more Realms].
Image showing Office Suite in sccmtspsi console.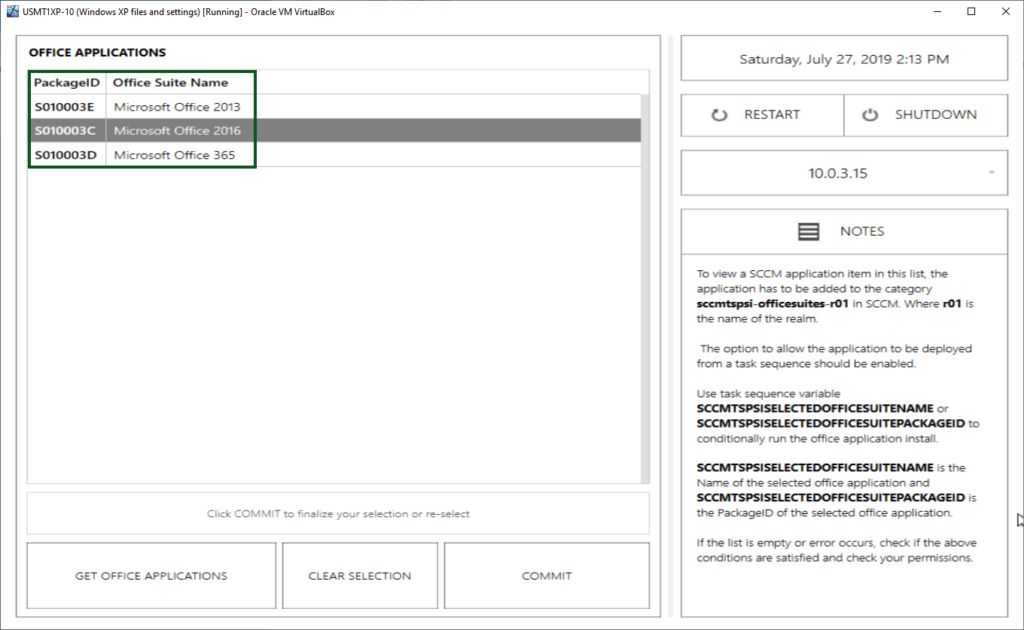 Note:
Check the box "Allow this application to be installed from the Install Application task sequence action without being deployed".
Distribute content to the distribution points.