SMTP server detail
sccmtspsi uses an SMTP server to send email notifications.
The following information is required for the email notifications to work.
SMTP server fully qualified domain name (FQDN).
SMTP server port number.
Enable SSL : True or False.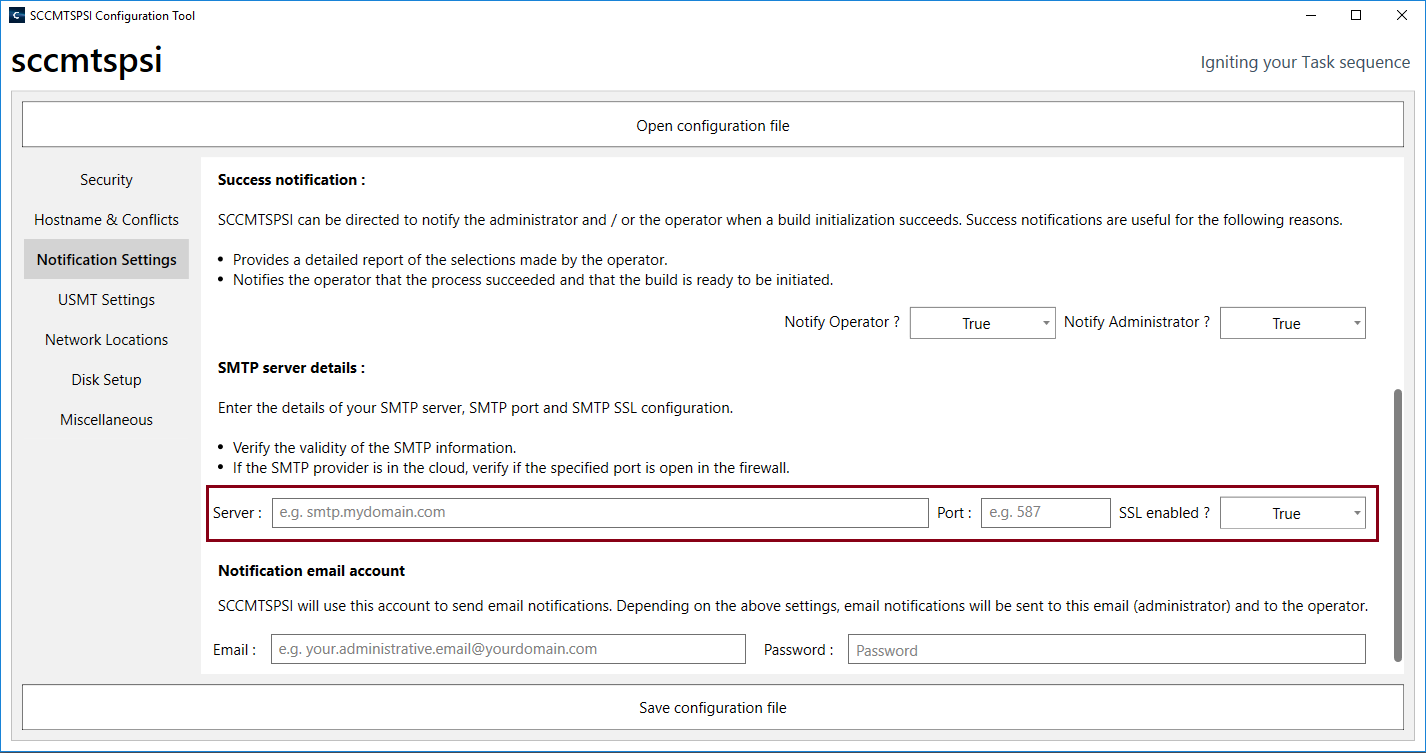 Bug : If an SMTP server is not configured or 'not working' sccmtspsi fails to copy logs automatically to the server logging location. The current workaround is to configure a working SMTP server. This error will be fixed in the next release.